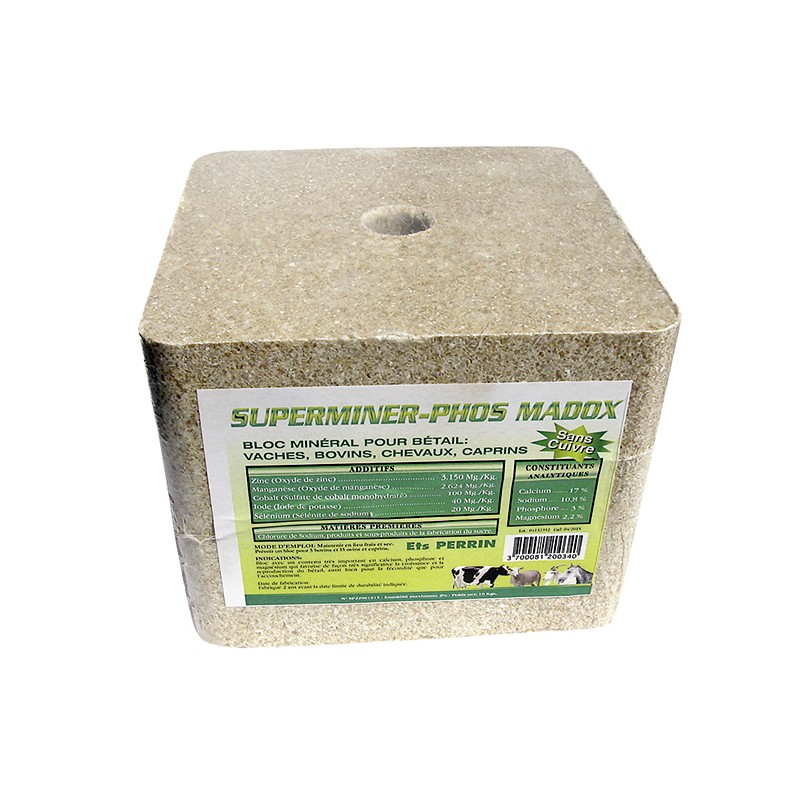  
SUPERMINER-PHOS MADOX BLOC
A mineral block very hight in calcium and sodium without copper for all livestock.
A mineral block for all livestock. 

BENEFITS:
Very high in Calcium, phosphorus and magnesium.
Promote GROWTH and REPRODUCTION.

USE:
Keep in cool and dry place.
Give 1 block per 5 catelles or 15 sheeps and goats.
INGREDIENTS:
Sodium Chloride, Products and By-Products of sugar.
CHEMICAL ANALYSIS:
17% Calcium - 10,8% Sodium
3% Phosphorus - 2,2 Magnesium 

PRESENTATION:
10 Kg block 
Pallet of 200 blocks. 


Data sheet
Product Type

Mineral Block

Usage

Mineral Food

Gencod

3700081200340

Ref

00340

Unit

Block

Packing

Non

Nb Unit per palette

200